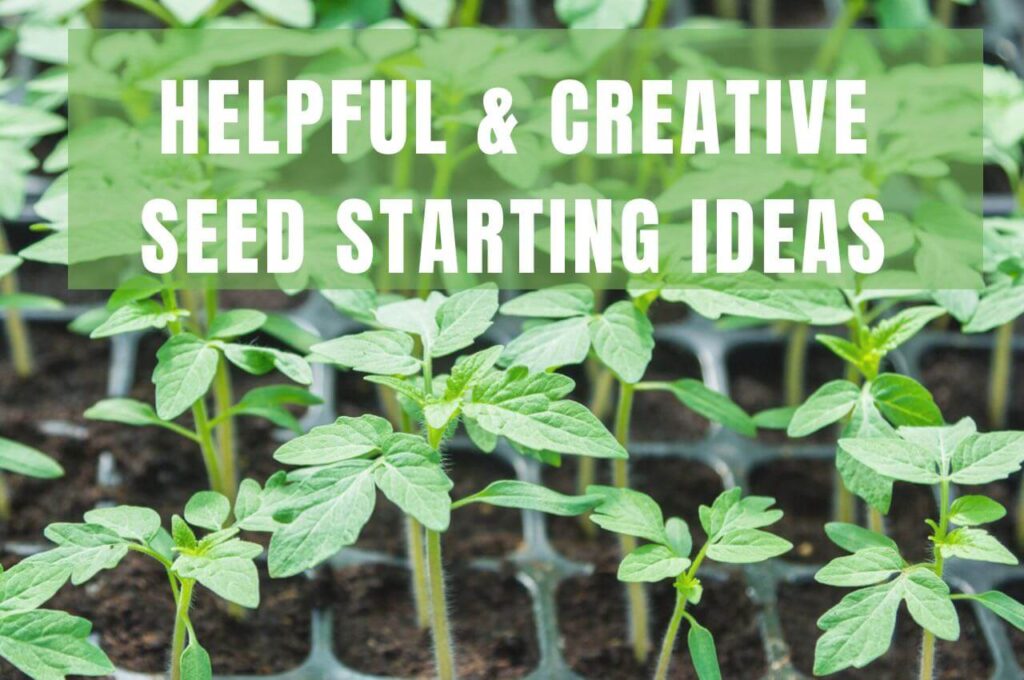 15 Helpful & Creative Seed Starting Ideas For Your Best Garden Ever
I'm so excited to share today's post with you! I've rounded up 15 super helpful and creative seed starting posts, to help you find success starting seeds! These posts range from How To Start Seeds to DIY Seed Envelopes for saving next year's seeds.
Let's get right to it!
Helpful & Creative Seed Starting Ideas
Up first is How To Start Seeds. It's a pretty good place to start! In this post, I'll show you how to plant your seeds, care for them as they grow, properly water them, and what to do before planting them in the garden. I even include tips on how to give them a strong, healthy start at planting time. Definitely bookmark that post for later!
Next, my DIY Seed Starting Mix is a light, fluffy blend that's perfect for germinating seeds. The basic mix only requires 3 ingredients and it's much cheaper than those bagged seed starting mixes! There are ideas for making it your own recipe with some optional add-ins, too. I've had great success with this mix, and I love the cost savings.
I've heard great things about soil blocking for seed starting, too. You can read more about soil blocks at Johnny Seeds.
If you've struggled to get seeds to germinate, you may like the Paper Towel Method for Germinating Seeds. This trick gives seeds an ideal environment for germination, and increases your chances of success. It's also a great way to check the germination rate of seeds.
Alternatively, you may want to try soaking your seeds before germination, to soften the seed coat and help the seeds out a bit. I've also heard great things about soaking seeds in a hydrogen peroxide solution before planting. It's supposed to be great for increasing seed germination!
Speaking of germination, How Long Does It Take For Vegetable Seeds To Sprout? Yep, I have an entire post on the topic! Sometimes it's helpful to know ahead of time what to expect. I've also included a handful of tips on successful germination. You'll definitely want to bookmark this post, too!
If you're looking for another way to save money on seed starting, my Newspaper Pots Tutorial will show you how to make seed starting pots from newspapers! And my DIY Seed Starting Pots post has 27 ideas just like it!
You may also like these DIY seed starting greenhouse ideas from Balcony Garden Web.
Once those seeds have sprouted and grown a few leaves, it's time to give them a little fertilizer You can find more info about that in my How To Start Seeds Post, but if you'd like to read about the Benefits and Differences in Kelp vs Seaweed Fertilizers, be sure to check out that post! Hint – they're both great for seedlings!
Another favorite seed starting post of mine is The Winter Sowing Method. Winter Sowing involves planting seeds in old milk jugs, and leaving them outdoors through the winter to let nature take over. As the weather warms up in the spring, the seeds will naturally germinate at the right time. It's a great option for cool weather vegetables or seeds that require a period of cold stratification.
Once you've mastered the art of starting plants from seed, you may be wondering what to do with all of those leftover seeds. In 21 Best Tips For Storing and Organizing Seeds, I share best practices for storing seeds long term, along with several storage container ideas (my personal favorite is the photo storage case!) When properly stored, seeds can last for years. Definitely check out that post if you plan on saving your seed packets over the winter!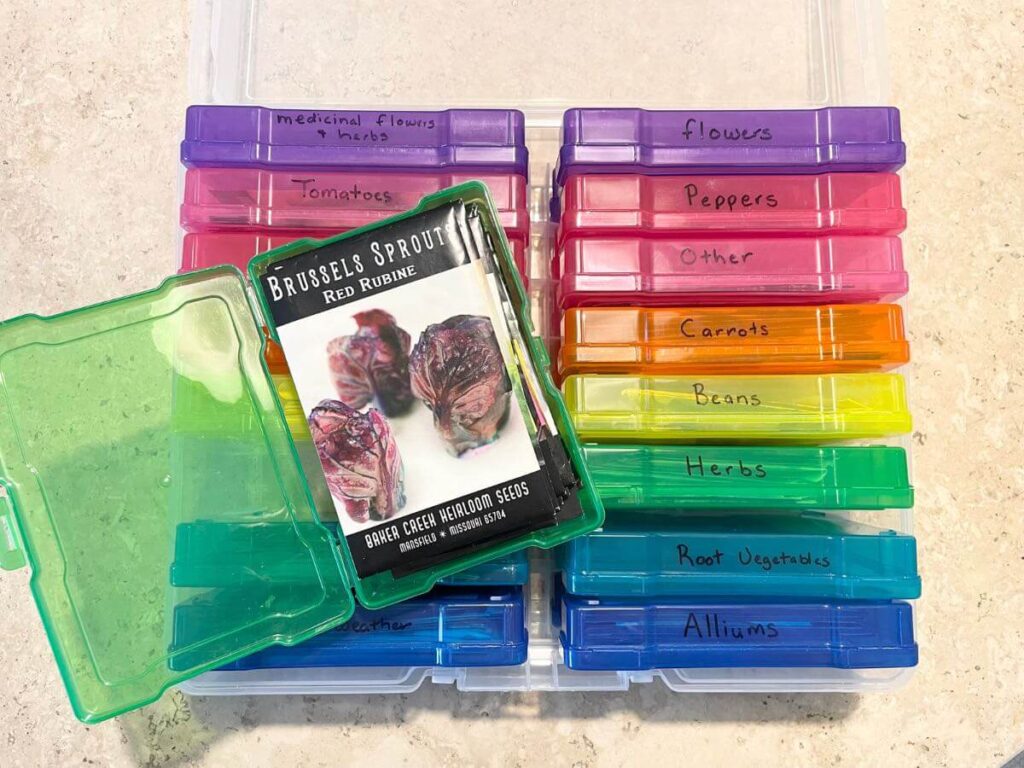 And finally, I have a tutorial and free template for making DIY Seed Packets. They're so pretty! They make a great gift idea for gardeners, along with a fun item to bring to plant swaps.
Bonus! I added an 11th to the list, because why not? We can all use a Printable Seed Starting Chart! It's free for joining my email list, where you'll be added to my gardening newsletter. In the newsletters I share helpful gardening tips, along with seasonal advice and how to's. Plus, the Seed Starting Chart is great for keeping your seeds organized!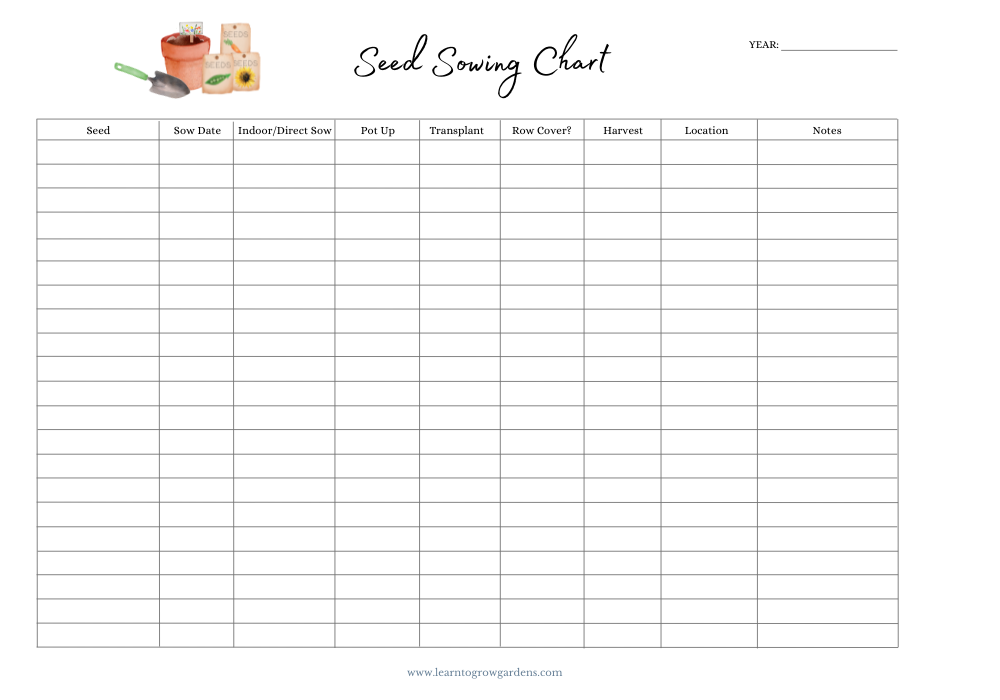 If you have any seed starting questions, leave them in the comments and I'll reply as soon as I can.
Happy Growing!