Free Printable Seed Starting Chart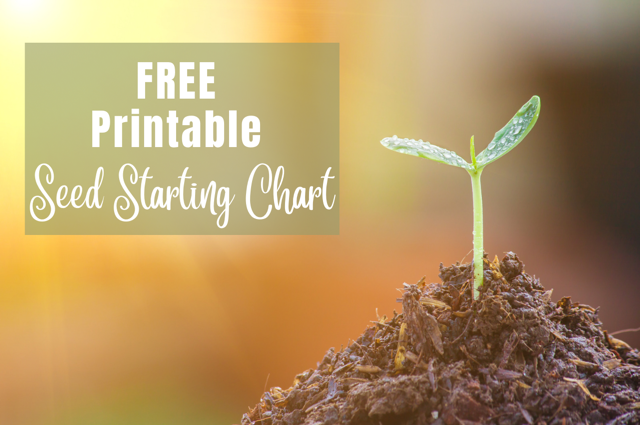 Have you ever sat down with your piles of seed packets, well thought out garden plans, and all your hopes and dreams for the season, only to wonder how to keep your seed starting organized?
Me too!
Recently, I sat down with my longggg list of seeds I'd like to start this year, and realized I needed some sort of chart or system for keeping everything organized. And I figured if I needed a system, you probably did, too!
So I whipped up this handy, printable seed starting chart, and decided to share it!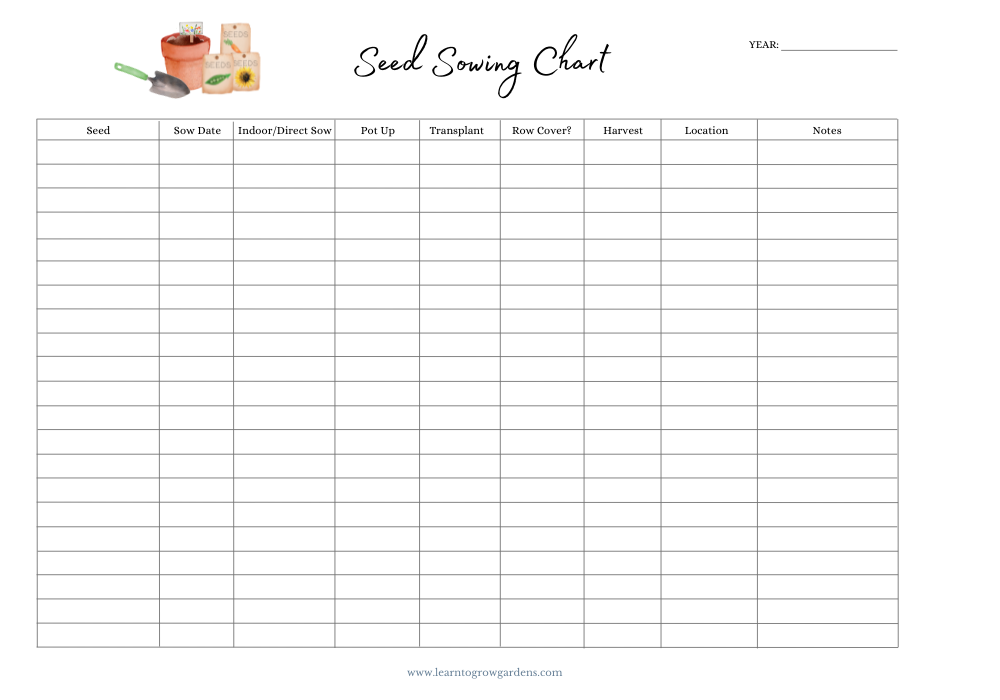 It's free for email subscribers. By subscribing, you'll be added to our gardening newsletter, where you'll receive gardening tips and seasonal advice, right in your inbox!
My passion is helping gardeners find success in the garden, and if a free Seed Starting Chart printable is one more way to do that, I'm happy to share.
As a bonus, it matches the FREE Garden Planning Pages bundle, also for email subscribers! (Are you noticing a theme? Email subscribers get allll the good stuff! You don't want to miss out!!)
You can download the free Seed Starting Chart by clicking here.
Be sure to check out our other seed starting posts:
The Winter Sowing Method: A Complete Guide To Getting Started
How To Germinate Seeds In A Paper Towel (perfect for tricky seeds!)
How Long Does It Take For Vegetable Seeds To Sprout?
Happy Growing!